How to Stop Smoking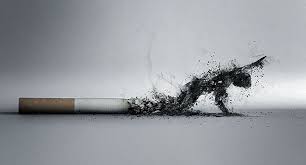 ---
---
Steps
Make an honest list of all the things you like about smoking. Then make another list of why quitting won't be easy.
Set a quit date.
Tell family, friends, and co-workers that you plan to quit.
Remove cigarettes and other tobacco products from your home, car, and work. Also remove anything that reminds you of cigarettes.
Talk to your doctor about getting help to quit
Keep a craving journal and note when you crave a cigarette.
Substitute something else for cigarettes.
***Most people are not able to get rid of this habit in their first attempt. It may take more than one attempt to get rid of the desire and habit to smoke.*** For expert advice, please conult a doctor. Or, read: